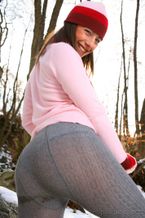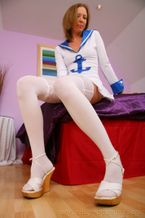 Today at Only Opaques, we have two very exciting brand new photo sets. I couldn't pick just one to share with you, I had to blog about both of them today.
In the first photo set, we have none other than Emma Harper. Emma is enjoying one of the last days of winter, stripping out of her cold weather clothes and showing off her grey pantyhose. The second photo set features Charlotte V. She's wearing a sexy sailor's outfit along with white hold up stockings.
Visit Only Opaques to see all of the sensual photos from both of these girls. Of course, they are just two of the more than a hundred models featured at Only Opaques, wearing stockings, pantyhose and tights.